Some of OBDSTAR's previous products can perform some operations such as key programming for Suzuki Swift. Now OBDSTAR starts to support Suzuki's mileage adjustment function. This update is applicable to (X300DP Plus, x300dp, odomaster) three products.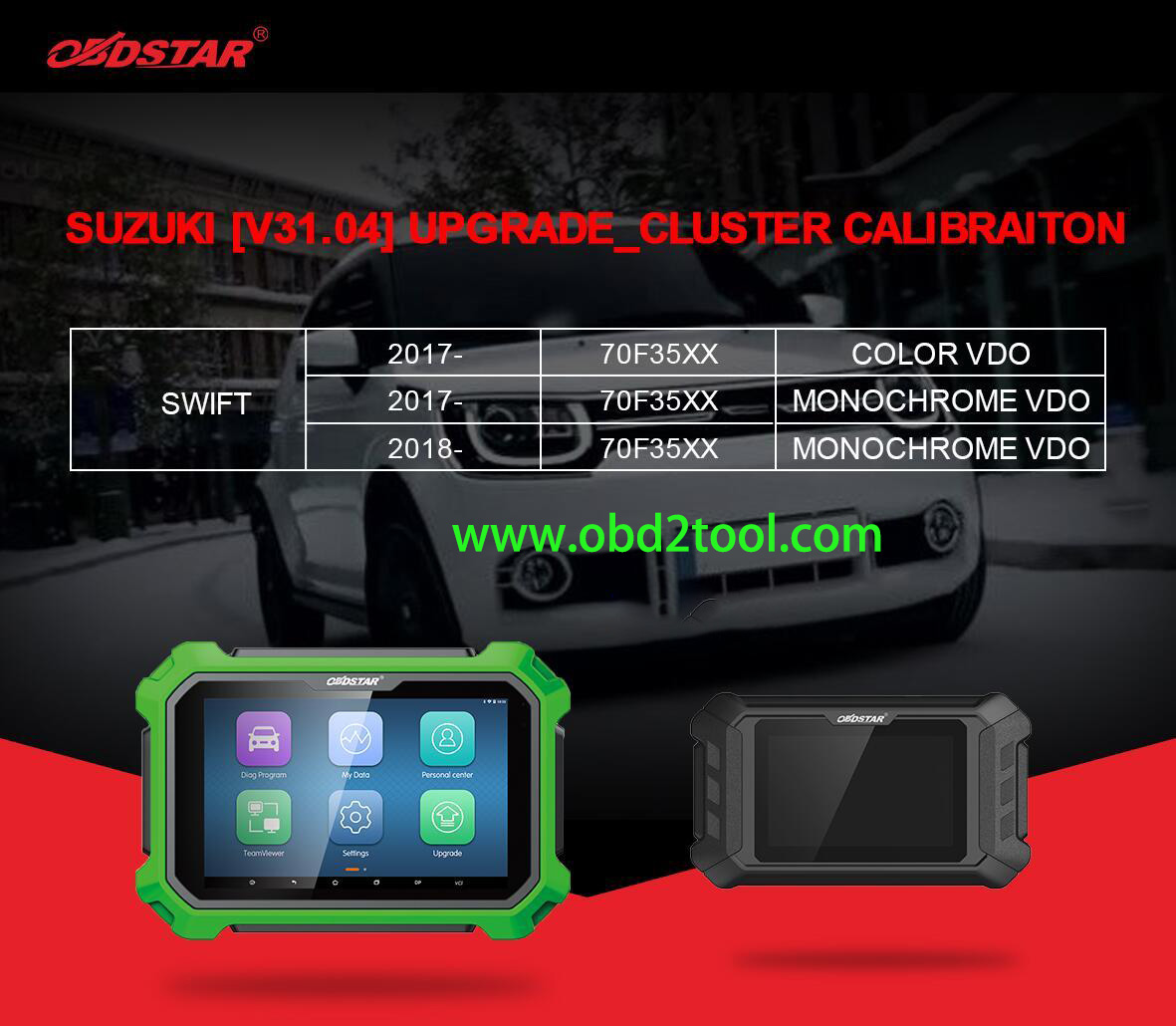 OBDSTAR (x300dp plus, x300dp, odomaster) Suzuki V31.04 update cluster calibration.
Swift: 2017 -, 70f35XX, Color VDO
Swift: 2017 -,70f35XX, Monochrome VDO
Swift: 2018-70f35XX, Monochrome VDO
How to make the above update?
Open any of your own OBDSTAR device (here I take x300dp Plus for example), click "Settings" then "Wifi" to connect your local WIFI.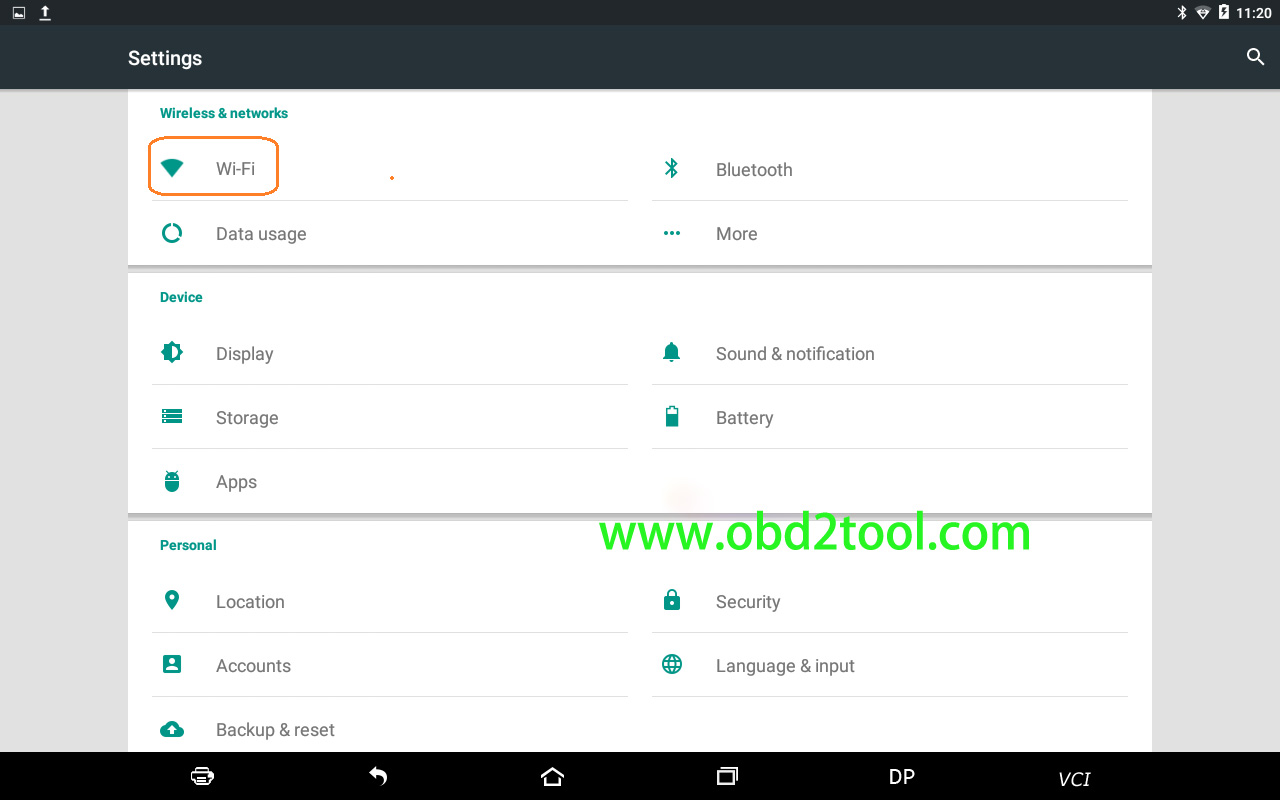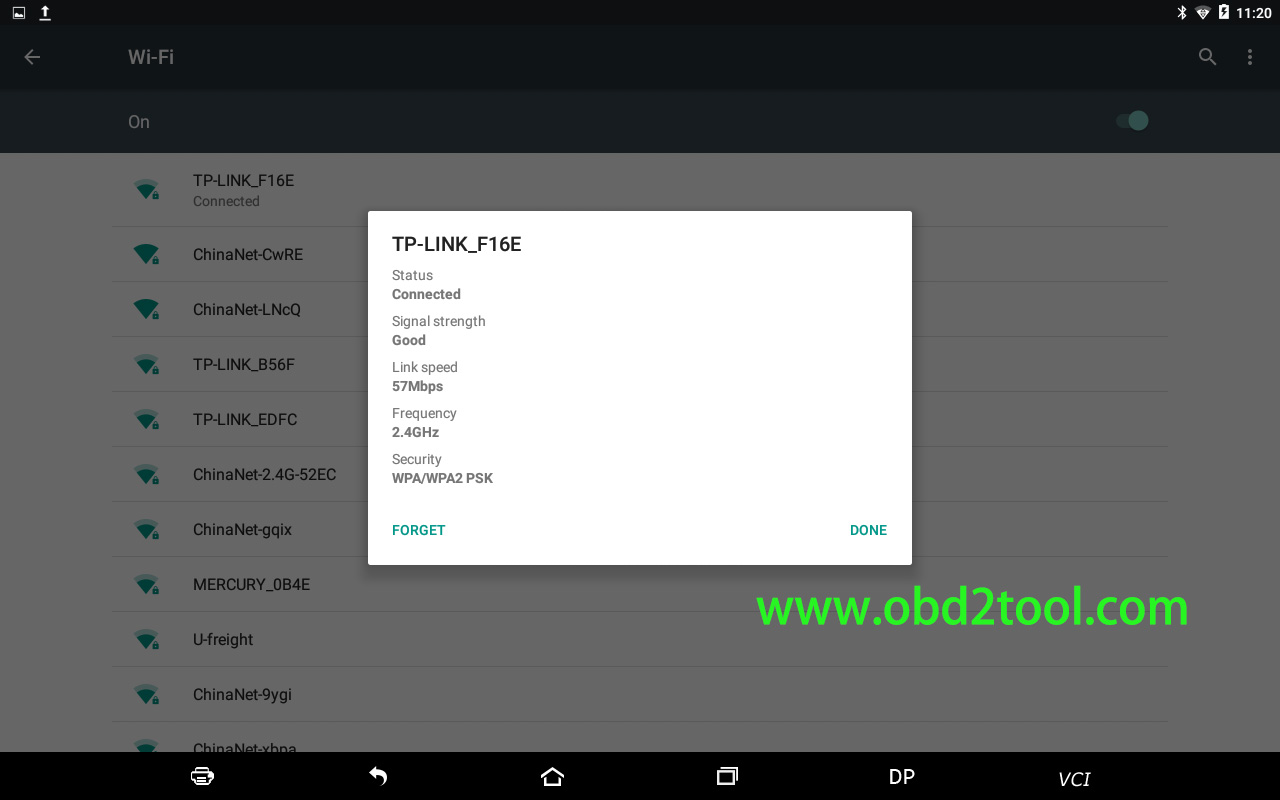 Click "Upgrade", then login the User ID.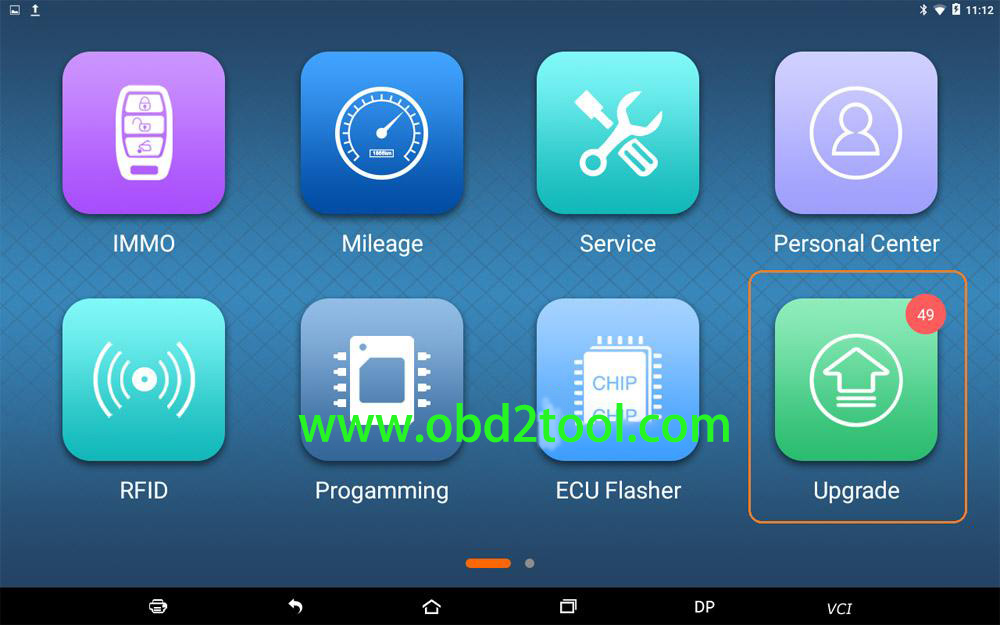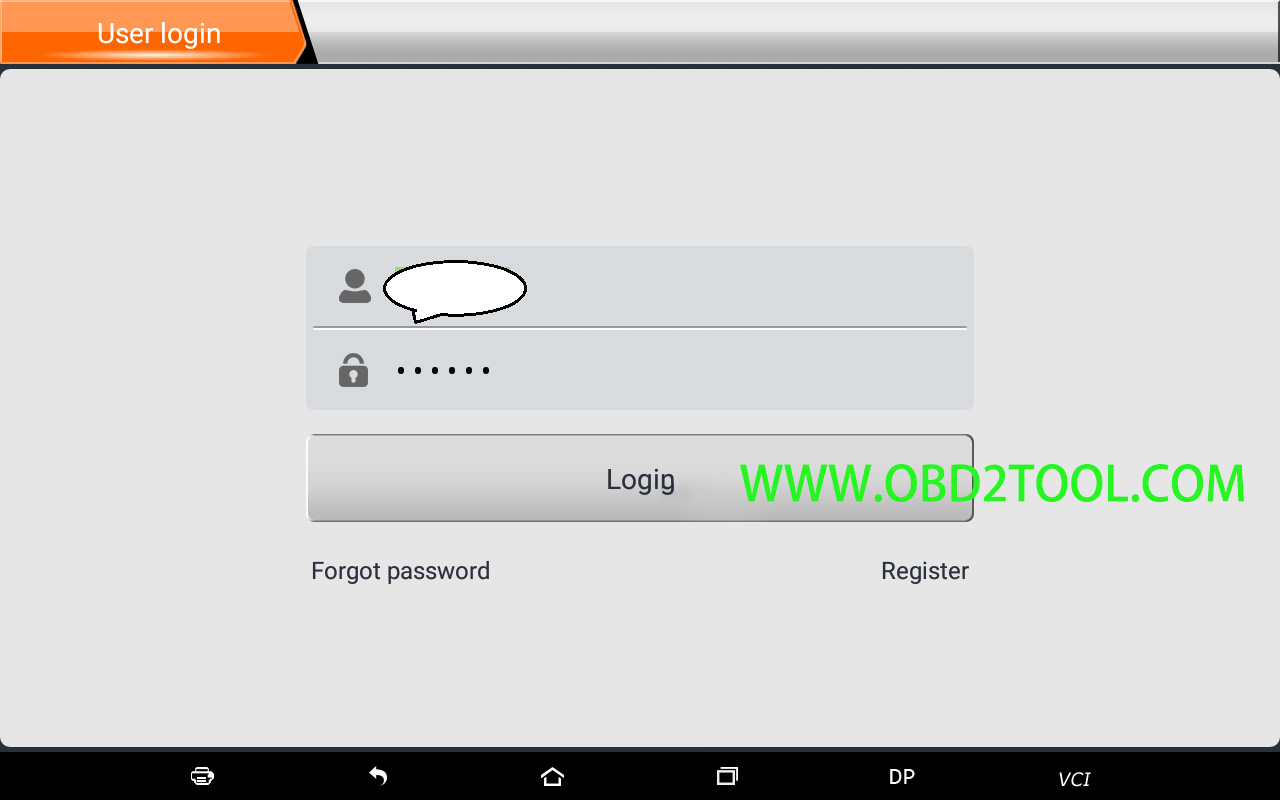 Scroll down to choose "ODO-Suzuki", then "Bulk Update".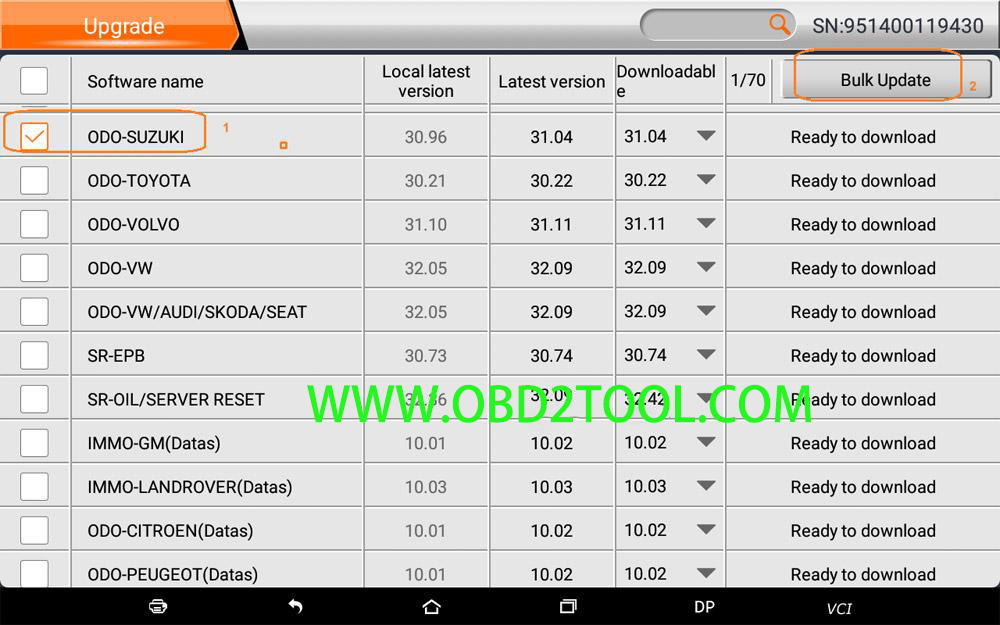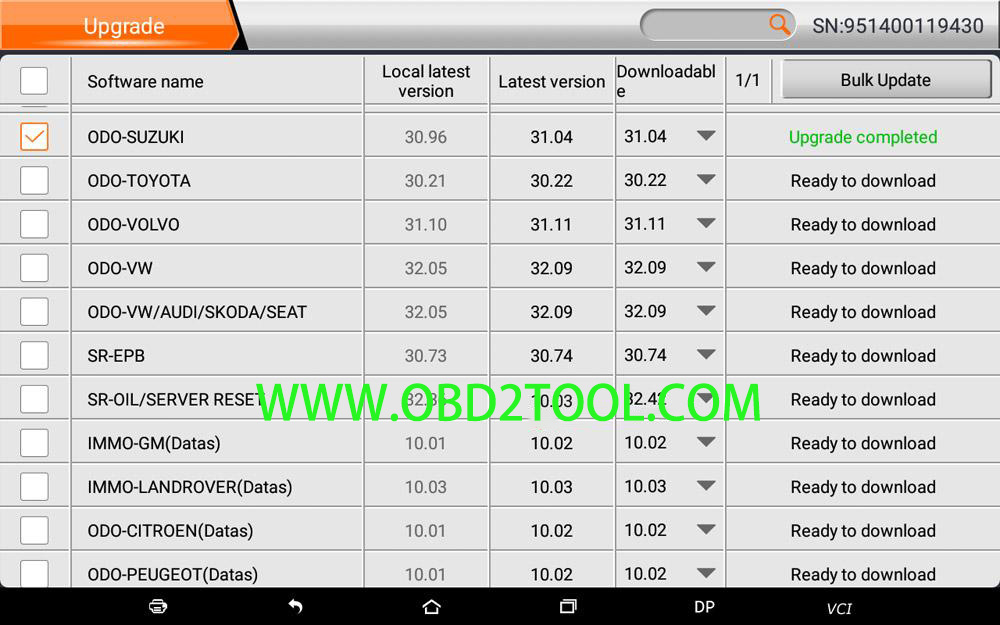 Back to enter "Mileage" -> "Suzuki" -> Suzuki V31.04 -> Swift ->2018-, 70f35XX, Monochrome VDO, 2017 -, 70f35XX, Color VDO , 2017 -, 70f35XX, Monochrome VDO -> Mileage calibration…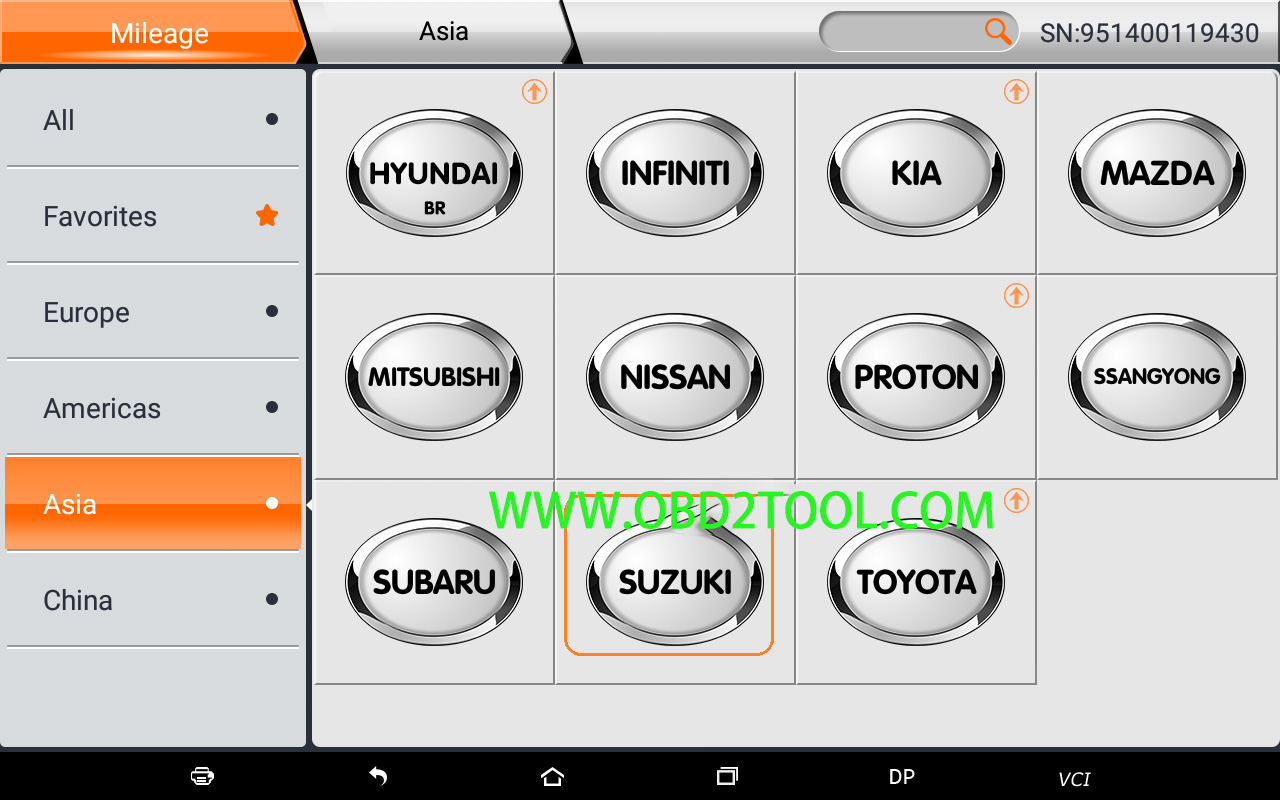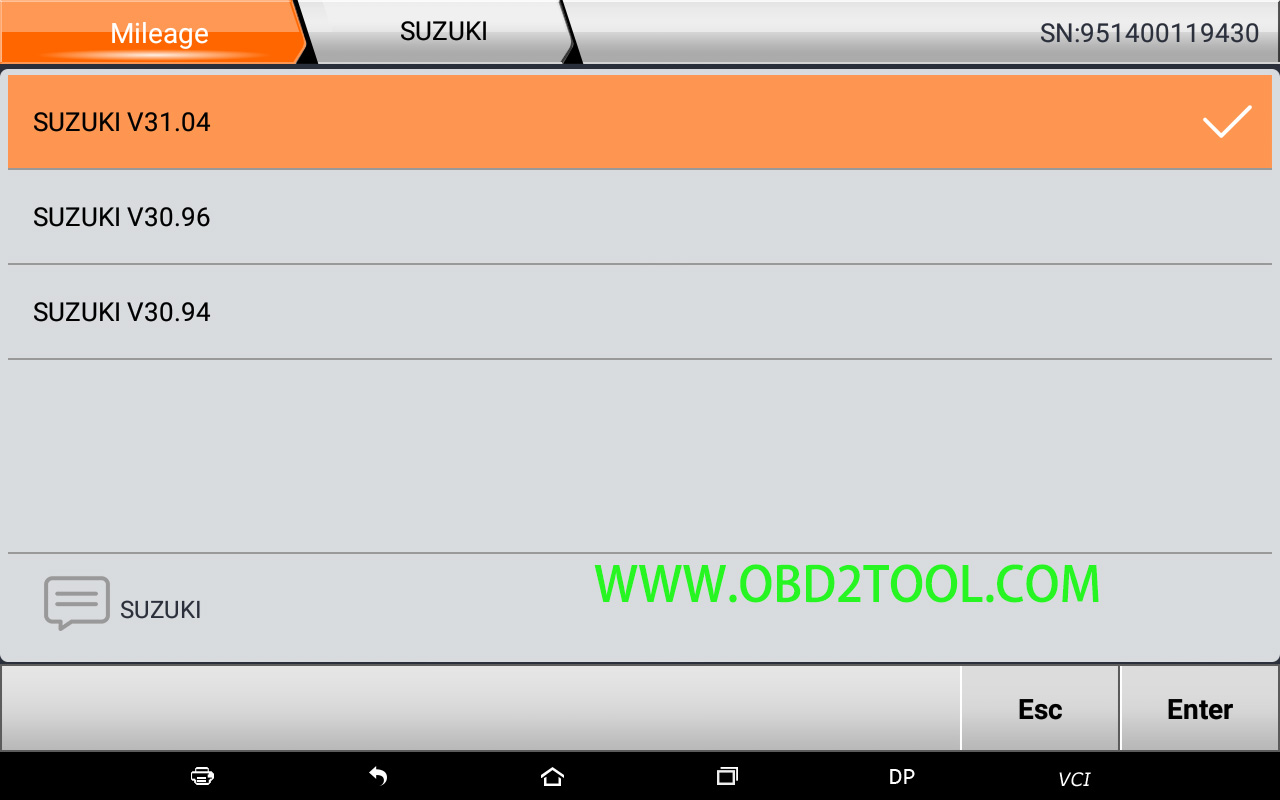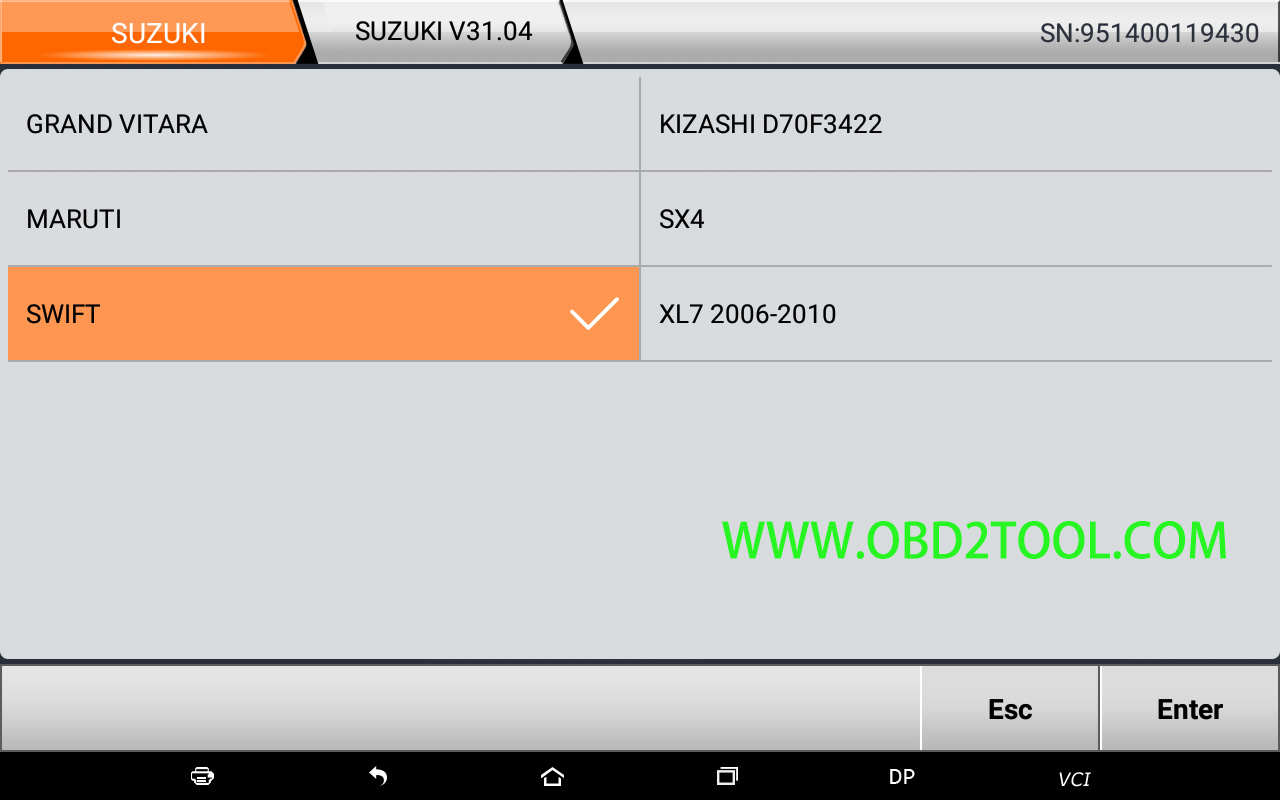 Any question you have please asked me.
https://www.obd2tool.com/goods-10273-OBDSTAR-ODOMASTER-Odometer-Correction-Tool.html
https://www.obd2tool.com/goods-10040-OBDSTAR+X300+DP+PLUS+PAD2+ABC+Configuration.html