SBB Key Programmer newest version is V33. Now ,it add new new cars,such as Ford 2010 and Hummer. Sbb key machine support multi-language:Italian/German/French/English/Spanish/Greek/Portuguese/Turkish/Russian.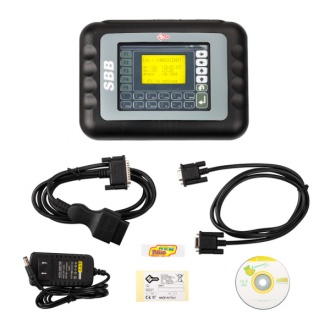 The different of sbb key programmer and T300 and AD900 is SBB copies chip according to car model, while AD900 does according to chip model. SBB can still make key even if all of keys lost, because SBB interface is to insert into the OBD diagnostic seat to read chip data; AD900 can write the chip of an old key into a new key or empty key. And SBB can read immobilizer pin code as MVP and T300 do, while AD900 can not read immobilizer pin code, AD900 can not read immobilizer pin code, AD900 can directly copy and duplicate keys.
SBB is a new device used as a portable unit for programming keys in immobilizer units on vehicles. As thenewest version,SBB needs no more than the OBDII cable provided to carry out a wide range of car.
you can click this links for knowing more sbb keys information
https://www.obd2tool.com/goods-3267-SBB+Key+Programmer+Updated+Newest+Version+V33.html
or
https://www.obd2tool.com/goods-904-SBB+Key+Programmer+Updated+Newest+Version+V33.html (Best Quality)