One of the best investments you can make is Truck Scan Tool, and it doesn't matter if you're a professional mechanic, or just someone who wants to avoid expensive diagnostic fees at your local dealership.
Before we talk about best Diagnostic Tools in 2023, there are 4 important things to consider, when looking at different types of tools, or diagnostic tools.
First, let's establish some terminology. When you search for scan tools, you need to quickly learn that there are different terms used for diagnostic tools. Here are some of what you might see:
♦ Truck diagnostics scanner
♦ Heavy duty truck scanner with DPF regen
♦ Diesel scanner Tool
♦ Truck diagnostic tool
♦ Heavy Duty scan tool
♦ Truck reader
♦ Truck diagnostic scan reader
♦ Diesel heavy duty scanner
♦ Semi-truck scanner
♦ Truck diagnostic scan reader
♦ Diesel scanner
♦ Truck scanner app
Whats the best Diagnostic Tool for truck in 2023?
1.  Jaltest Diagnostic Truck Set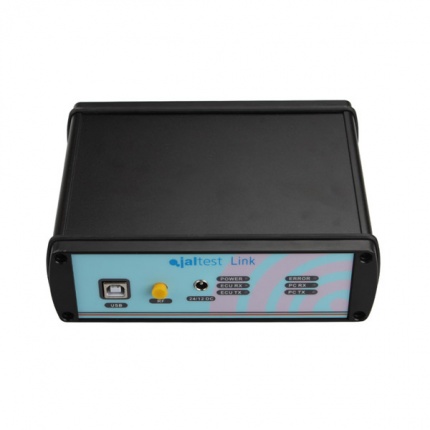 Top 5 Reasons to Get ialtest Link Coder Reader
1. Language: English/Spanish
2. Can work on trucks, buses, construction vehicles, light commercial vehicles, trailer, special vehicle, agricultural machinery and more manufacturers etc.
3. A perfect combination of Multibrand Diagnostic Softwares.
4. Many functions satisfy your various needs for vehicle diagnosis.
5. It can be useful to test the pressure of common rail maintenance parameters
ialtest Link Coder Reader Features:
1. ialtest Link has a common diagnostic functions, as well as calibration, reset and parameterize advanced features.
2. JALsoftware has system electronic scheme, technical date, maintenance date, technical release,IALtest.
3. It is not only an advanced feature of the Scanner can diagnostic different vehicles.
4. It can test a good diesel, diesel pump and natural gas engines, single pump, high pressure common rail pump, and injector.
5. Being useful to test the pressure of common rail maintenance parameters, and test units as ZME,IMV,EFC/M-PROB,PVC valve, fuel measurement solenoid valves .
2. Volvo Vocom 88890300 V2.8, Development Edition
Top 6 Reasons to Get 88890300 Vocom:
1. Supports Volvo Renault UD Mack Truck Diagnose
2. Diagnostics application that covers the whole repair process through the use of plug-ins.
3. With Volvo 88890300 Vocom Interface you can diagnose, test, calibrate, and program a product.
4. Provide functions for updating the tool, communication with the product, and other external applications.
5. Adjustable plug-ins, user authorizations, and available languages meet needs for different users
6. 88890300 Vocom Interface Sofware:
Software version: PTT1.12/2.8.150, software come with package for free, this software must be installed on Windows XP system computer. Support Multi-languages.
Software version: PTT2.5.87.This is latest software version. This software need additional purchase,Must install on Windows 7 professional or ultratme, support multi-languages.
88890300 Vocom Interface Supported companies and electrical systems:
Volvo Trucks (Older electrical system, Vehicle electronics '98, V2, V3, V4);
Volvo Buses (Conventional, Multiplexed, Multiplexed v2, Multiplexed v3);
Volvo Construction Equipment;
Volvo Penta (VERSION2);
Volvo OEM Component Customer (VERSION2);
Mack Trucks (V-MAC I/II/III, ITC, IV, IV+);
Renault Trucks (VERSION2);
UD Trucks (VERSION2)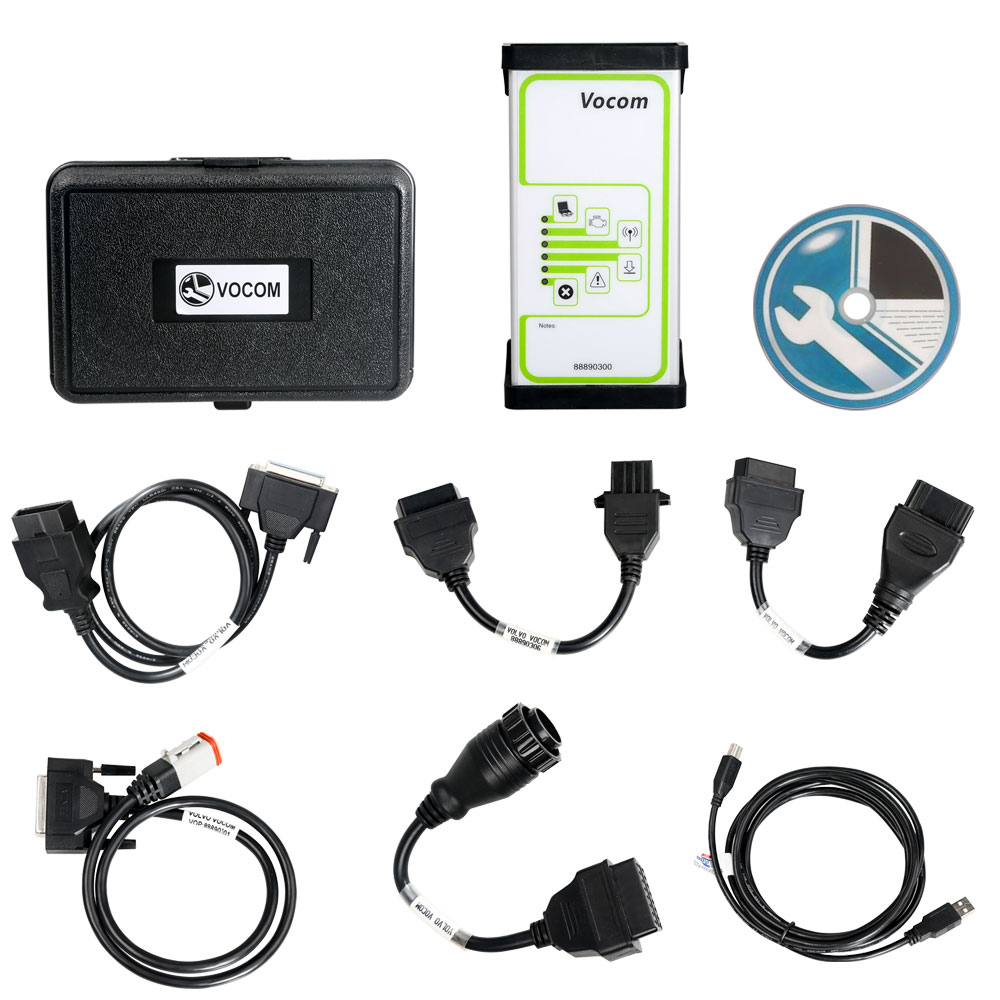 2nd in our rate came Volvo Vocom II .
It can offer complete range of diagnostic operations for Volvo heavy duty vehicles made since 2002 with available high speed connection to the ECU via high quality cable.
This diagnostic tool is designed with a focus on robustness and durability to withstand the tough workshop environment.
The set of plug-ins, user authorizations, and available languages is adjustable to provide every user with what they need.
3. Scania VCI3 Diagnostic Tool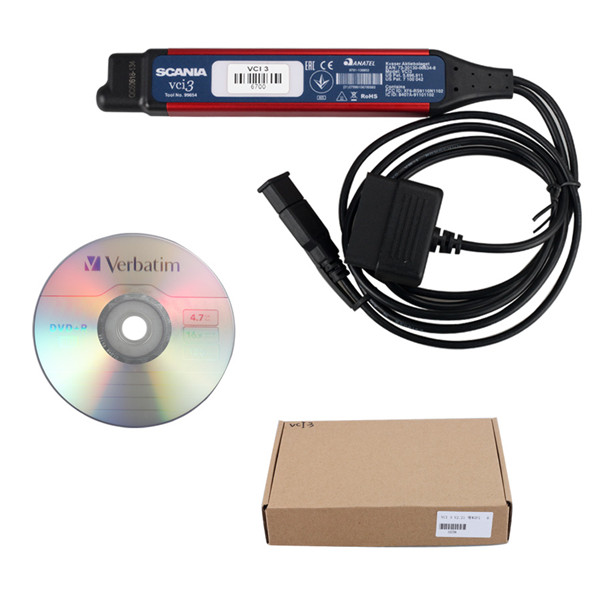 Scania VCI3 is designed to support all Scania diagnostic systems based on CAN networks. It's an extremely fast yet very compact diagnostic tool.
♦ One of the most interesting new features that can be found in Scania VCI3 is a Wifi wireless connection (also there is a USB connector for wired connection).
♦ From now you can work without wired connection to your truck, just forget these problems like damaged data cables and other disadvantages of wired connections.
♦ Software support for Scania VCI3 appeared in Scania SDP3 v2.42 version, so if you want to use this tool you need this version of SDP3 or later versions of this software.
♦ The device is designed for full service trucks, buses, and other heavy vehicles, which are produced by the corporation SCANIA. Adapter works in conjunction with software SDP-3.
The main feature of VCI3 – Work through a high-speed WI-FI connection. Also in the device has a USB port.
Top 5 Reasons to Get Scania VCI3:
1. Latest Version: V2.53.5
We have installation video on our website too. After you finished it, pass us Sdp3 HWID for activation. (Including one time free activation only)
2. Support All Scania Trucks, Buses and other Heavy Vehicles or Heavy Duty Engines Made by Scania
3. Wifi Available
4. Support Languages:English, German, Spanish, French, Japanese, Dutch, Polish, Portuguese, Swedish, Norwegian, Suomi, Turkish, Italian, Czech, Russian, Chinese
5.SDP3 Support Operating System: Win7 sp1 ultimate edition 32 or 64,Win7 pro sp1 just 32 bit,Win10 pro
4. CAT Caterpillar ET 2023A/2019C Diagnostic Adapter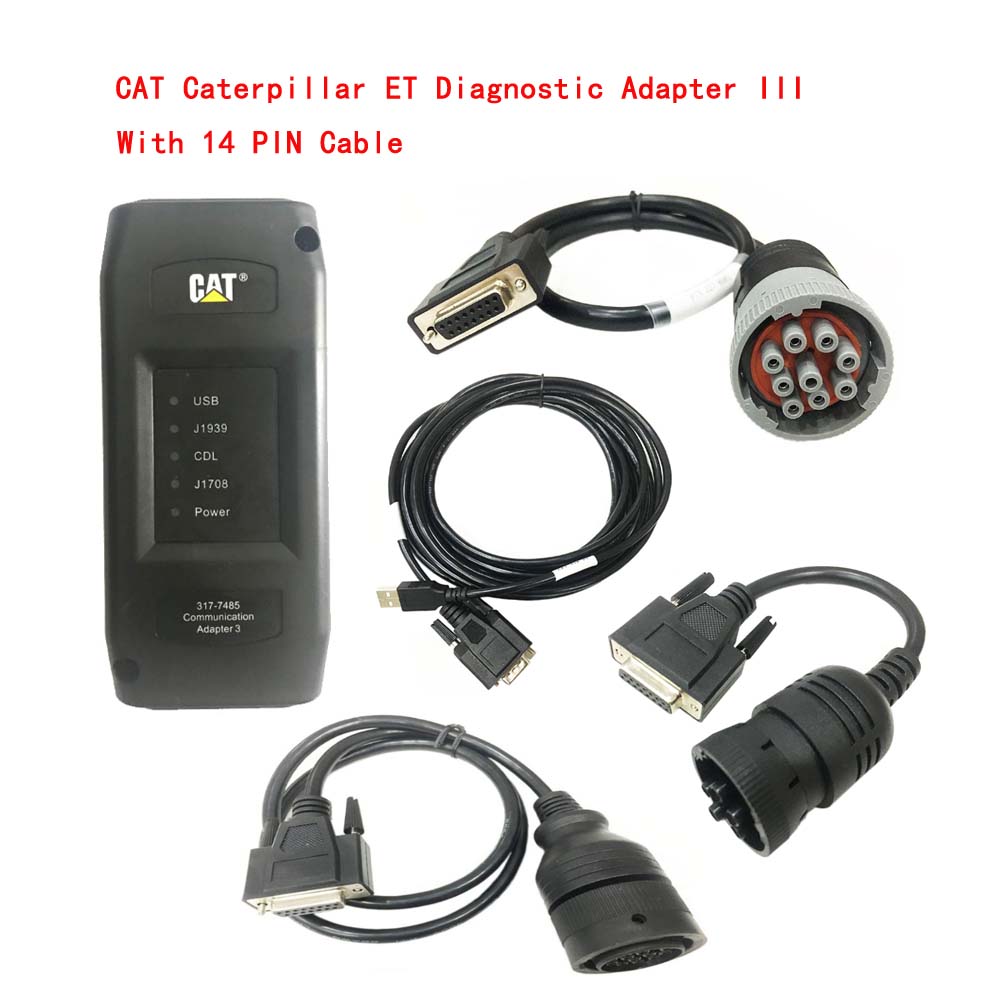 Top 5 Reasons To Get CAT Caterpillar ET Diagnostic Tool Adapter 3
1. Latest Version: 2023A/2019C(option)
2. Supported Operating System: Windows 7 32 bit, Wnidows 7 64 bit, Windows 8/8.1 32 bit, Windows 8/8.1 64 bit, Windows 10 32 bit, Windows 10 64 bit
3. We will activate it after installing 2023A/2019C version software. (After the installation , please contact us help you active the software by remote)
4. Supported Language: Chinese(Simplified),Danish,German(Germany),French(France),Portuguese (Portugal),Japanese,Spanish (tradition),Italian(Italy),English(America)
5. Support caterpillar diagnostic till 2022
Caterpillar electronic technician 2023A (replaces CAT ET 2021C, 2021B, 2021A, 2020A, 2019C, 2019B) with WinFlash future is an updated version of the caterpillar dealer diagnostic software that can help technicians to diagnose existing and potential problems with their electronically controlled Caterpillar Engines and Machines.
5. JPRO Professional Heavy Truck Diagnostic Scanner Tool 2023 V3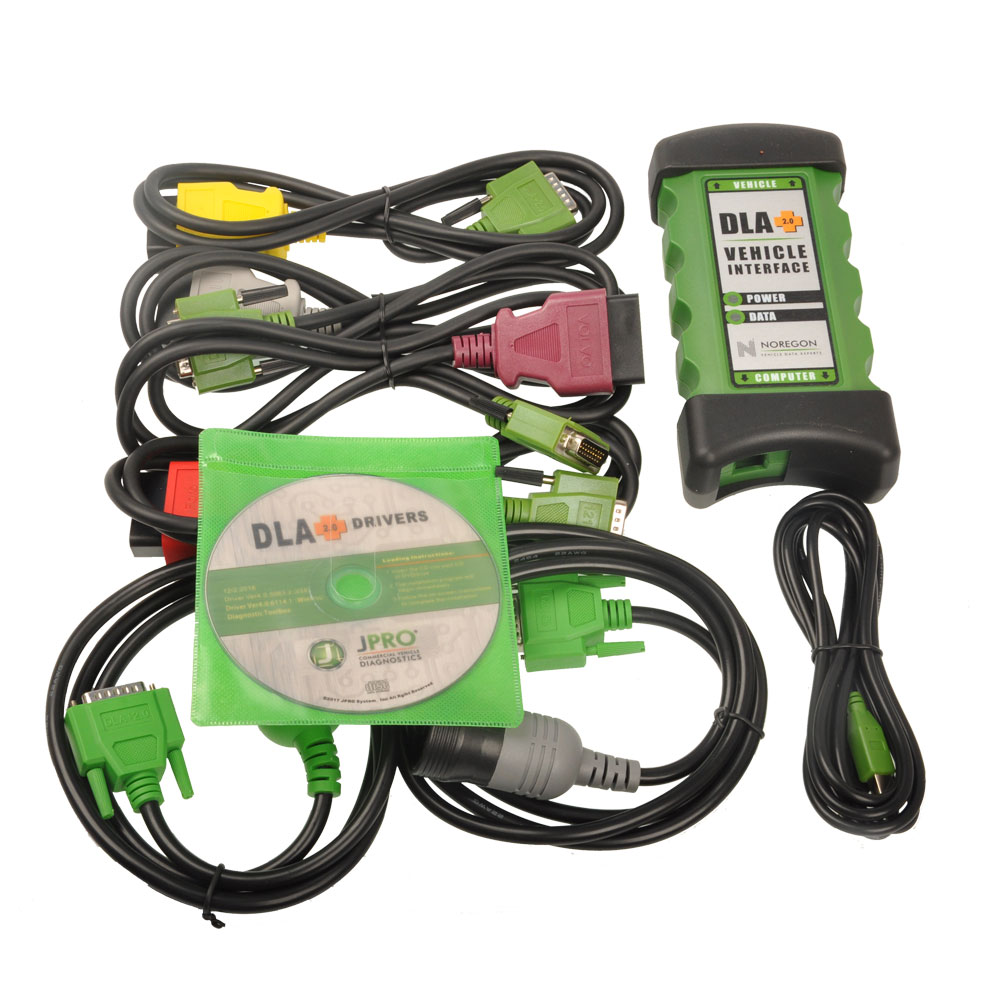 JPRO Truck Dignostic Tool Features:
1.Includes Heavy-Duty Modules: Mack, Volvo, Cummins, Detroit Diesel, International & PACCAR
2.Includes Medium-Duty Modules: Ford, GM, Isuzu & Sprinter
3.Bi-Directional Controls – Perform parameter changes (Mack & Volvo), DPF Regens (Mack, Volvo, Cummins, Detroit Diesel, International & PACCAR) & bi-directional tests with proprietary data & faults
4.OE Level Fault Code Information – Display over 99% of Heavy-Duty & Medium-Duty fault codes with detailed OEM level component and trailer descriptions
5.Fault Management – Clears faults and diagnoses all vehicle components in a single, easy to use application
6.Vehicle Reporting – View and print log files, including: Vehicle Health, Trip Reports & LOV Reports
7.Store & Save Data – Record data log files for playback at a later time, even away from the truck
8.Total Vehicle Health Status – See the entire vehicle in one pass on one screen + Up-to-Date – Provides 99% coverage of all heavy-duty truck DTCs through 2022
6. NEXIQ-2 USB Link + Software Diesel Truck Interface and Software with All Installers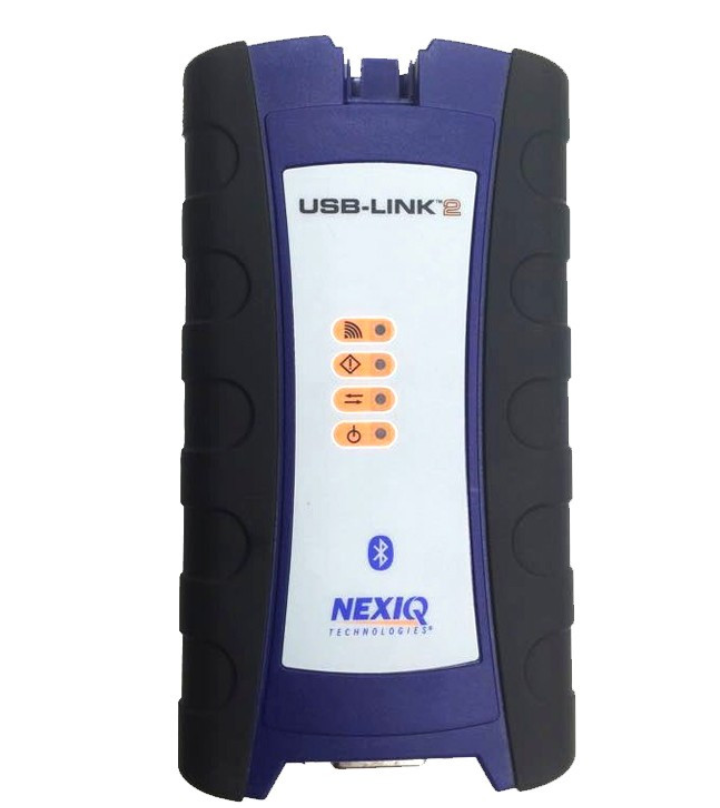 Top 8 Reasons to Get NEXIQ-2 USB Link :
1. Support system: XP and windows 7 (Volvo Hino Perkins Cat Nissan software must be used on xp system, other software can be used on win 7 32bit)
2. It Works As Great As Nexiq.
3. Compatible with applications that diagnose engines, transmissions, ABS, instrument panels and more.
4. Reduce reprogramming times with direct USB connection.
5. Mixed fleet capabilities with broad protocol support.
6. Quick access to vehicle data for maintenance or management reports.
7. Quickly attaches to vehicle's diagnostic connector.
8. Easy portability increases flexibility, May be used with desktop PC or laptop.
NEXIQ-2 USB Link Packed Software and Application:
– Allison (Included!)
– Bendix 6.3.8.0 (Included!)
– Detroit Diesel DDDL 7.05 ((Included!)
– Detroit Diesel DDCT (Included!)
– Detroit Diesel Calibration Tool (Included!)
– Eaton Service Ranger 3.2 (Included!)
– International DLB (Included!)
– International ICAP, IPTS, NETS, IPC (Included!)
– International Master Diagnostic (Incluided!)
– Meritor and Wabco Diagnostics (Included!)
– Cummins Insite 7.5 (Included!)
– Hino 2.0.2. (Included!)
– Caterpillar 2.0.1.0 (Included!)
– Perkins EST 2010B (Included!)
– V Macks 2.6.12 (Included!)
– V Macks Dealer Pro (Included!)
– Volvo VCADS 2.35.10 (Included!)
– Toyota Techstream for car (Included!)