Lots of new key programming tool flooded into the market. But you'll find that topics of Autel IM608/IM508 Programmer never end in the automotive forums and FB groups. People keep interested in and give good reviews of this scanner. Most IM608 / IM508 purchased is very satisfying!
Look here.. users share their FAIL and SUCCESS experience. And here, Auteldiag collected all for you. Hope it helps
Autel MaxiIM IM608 customer feedback:
2015 bmw m5 add key by obd
Autel Im608 2010 BMW 328i AKL OBD Cas3++ ISTAP. Success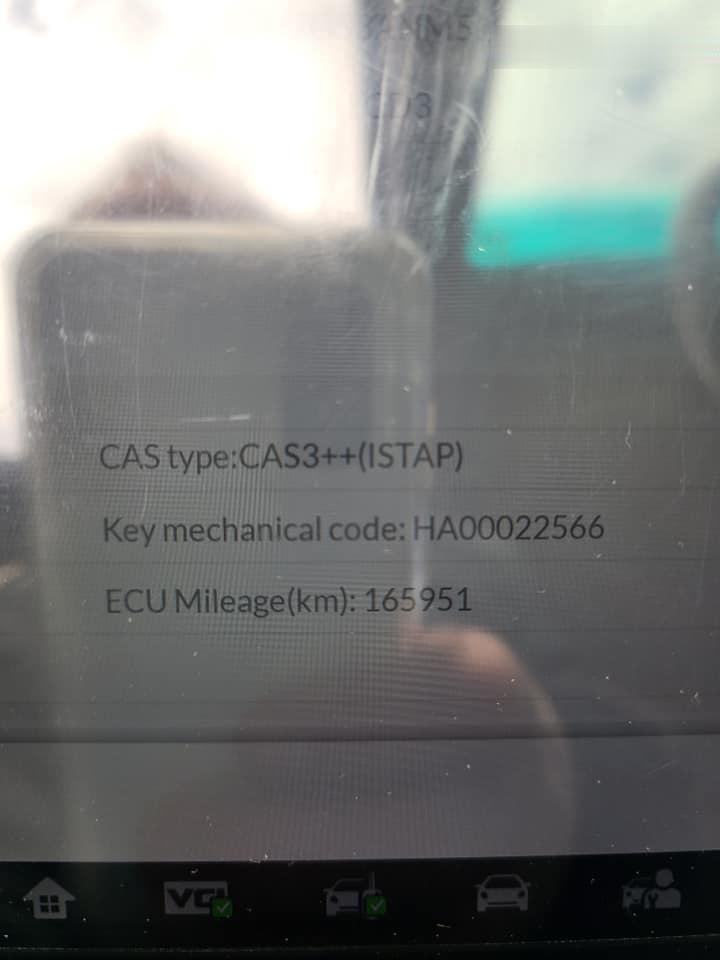 Fem can be done thru obd. Only if it has been unlocked already before. To add a key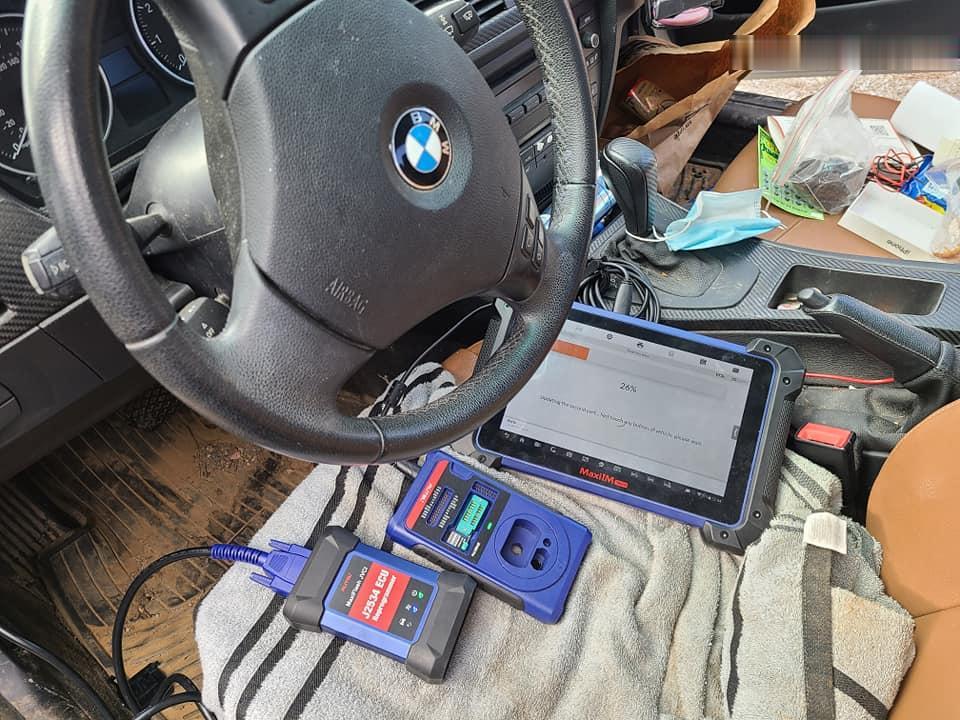 I've done a CAS4 add key thru OBD
Im608 BMW 530d f11 cas4+
Add key by obd 10-minute job
You can do all keys lost as will
Just take out ecu pin it out to read ISN
Then it's all obd but if you work on any BMW keep car above 13v and make sure your internet
Connection/hotspot is good
2007 BMW coupe with AUTEL IM608
All. keys lost
Network connection required
Cas3
All via OBD
Golf 7 AKL MQB 5 MIN JOB AUTEL IM 608
VERY GOOD JOB
Autel Im608 Golf7 Akl Mbq5
Transit custom 2013 2 x new genuine flip keys added in a matter of minutes with an IM608 + XP400
It said about 3/10 mins for security access but was around 60 secs.
No need to delete any keys. Remote automatic sync on these
20 mins with cutting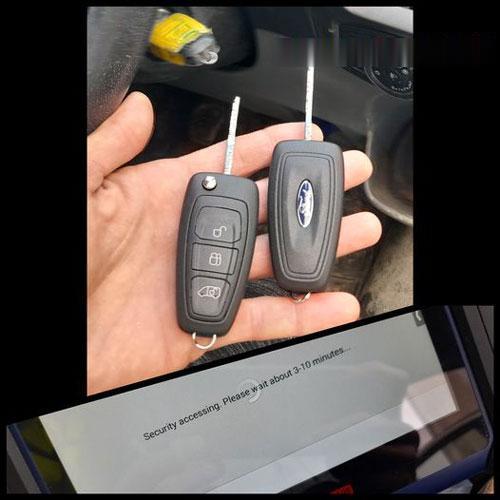 2015 Acura TLX Success, took 5 minutes and did an extra Xhorse remote for the customer.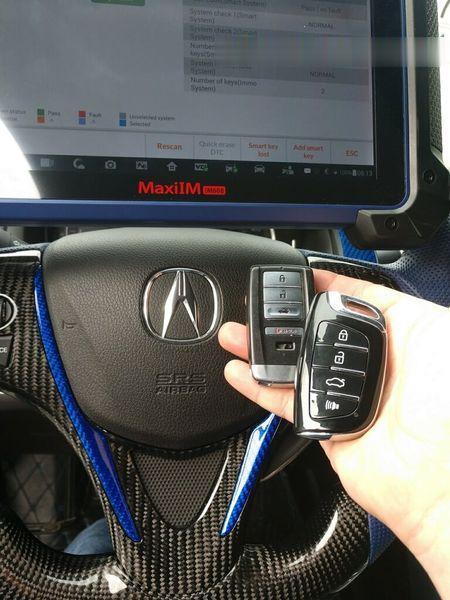 Audi A6 2016– BCM2 Kessy – Add key done 3 minutes Autel IM608
– Reading immo data (CS)
– Reading Working key data
– Prepare Dealer key
– Key learning touching ignition slot
Generated 2 super chips and made keys for Mazda tribute AKL in less than 15 minutes.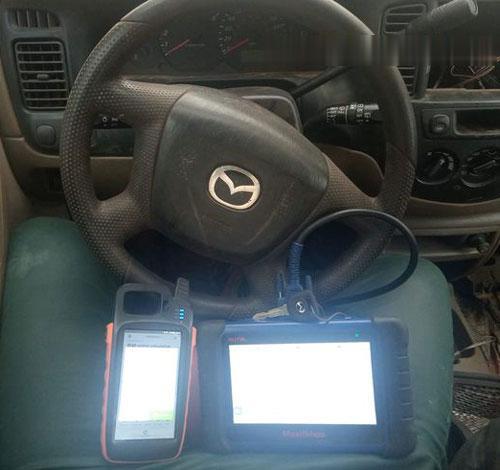 2014 Audi rs7 added 2nd key through OBD in around 10 minutes, asked me to de-energize the BCM and that slowed me down a bit. Im608 is nice.

2004 Mercedes Benz CLK500 add a key through OBD took around 21 minutes to calculate password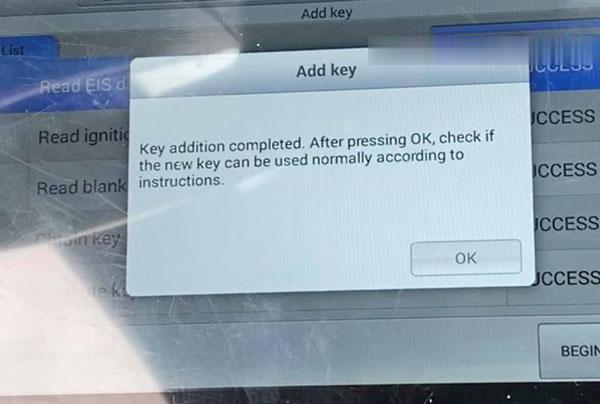 Program Mercedes Benz DAS 3 Keys by IM608 is OK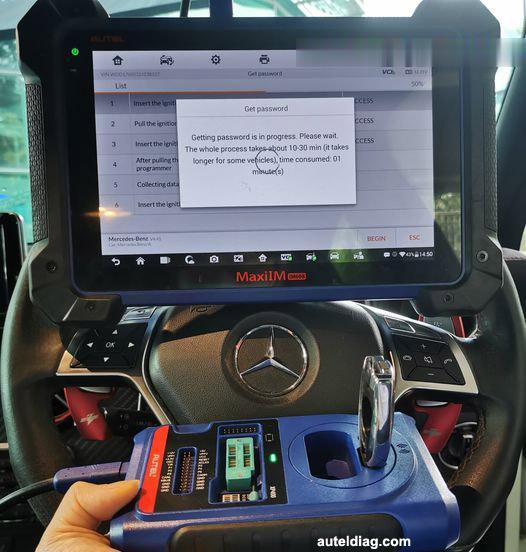 IM608+ xp400 : Audi a3 2018, add key (8v mqb) success, 5 min. Remote automatically when key programming.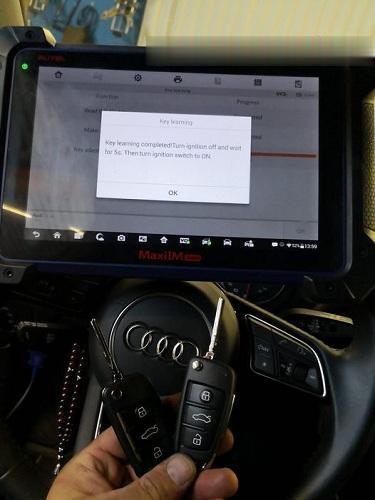 2014 Vauxhall Zafira add key
Read password in about 60 secs.
Xhorse wireless remote used.
Just under 12 mins to configure system. After procedure remote automatically synched. Nice one. Easy 15/20 mins all in with cutting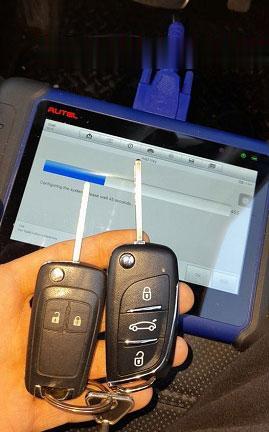 Autel IM608 For my Vauxhall Movano 2010 All keys lost Fail to read pin But did program new key Once I got PIN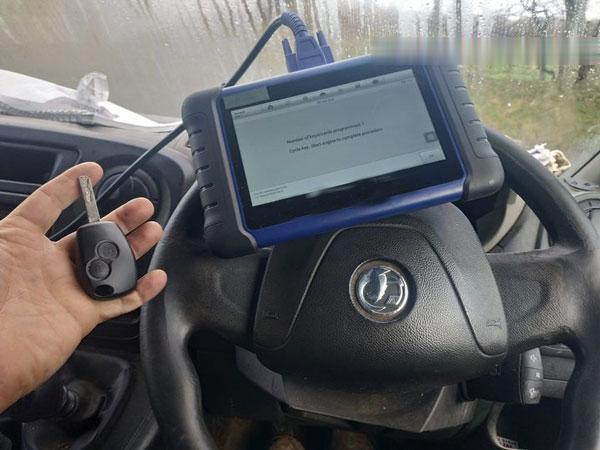 IM608 I also plugged 2019 aswell
That told to remove KVM So good tool
Hi, add new key for Renault Trafic III 2016 (ID4A).
10 minutes for this jobs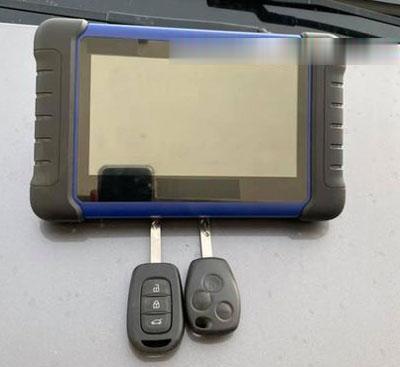 But it s always good to see how easy im608 do things, 06 Lexus IS250. Installed a new/used ECU. Re-wrote the VIN with IM608 and reconfigured the ECU to the car. Quick and easy, finished the programming by jumping the pins on the OBDII for 30 mins. Started right up after.
Nissan Qashqai 2014. With xhorse universal smart key mqb style. Generate remote with keytool max. Add key success. Remote mutch automatically when key programmed. Programm with im608.
2016 Renault traffic add key by IM608
Read p flash with battery stabilizer and network..
Save and automatically writes pflash back then reads pincode.
Insert key and learn. Remote automatic on these
Wonderful and powerful diagnostic and programming tool. Did a 2013 C230 all key lost in 30 minutes thru OBD2.
The 2021 Honda HR-V turn key is the same as 2020. IM608 had no problem reading VIN automatically, and programming a Super Chip generated as Honda G ID47.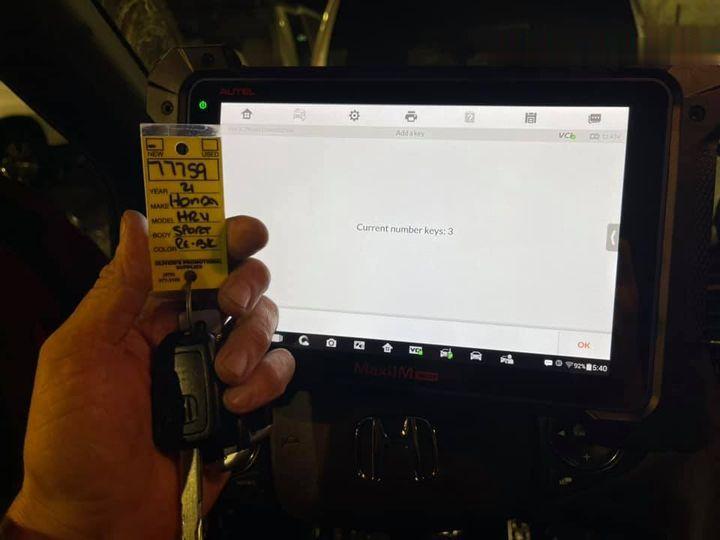 Toyota
2017 Toyota Prius adds key by obd 5 minutes job
Success 2016 TOYOTA Acura RDX PCM replacement, relearn all keys with IM608
Success 2014 jeep Cherokee BCM replacement proxy configuration restore and proxy alignment done with Wii Tech and read and input security code in BCM with IM608
Autel MaxiIM IM508 customer feedback:
2010 Audi A5 Sline push in dash
All keys lost
Success with im508 + xp400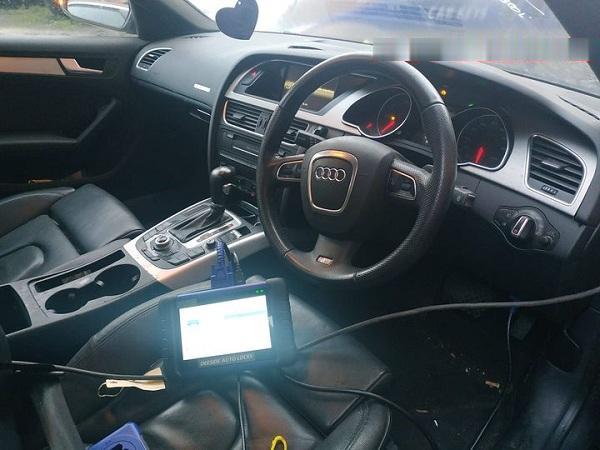 Renault Captur 2017 success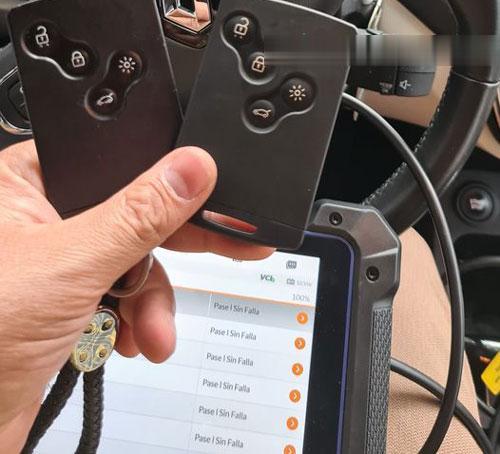 IM 508 + XP200 add Key via OBD on BMW e90 – 2005 uccess\
2016 SKODA OCTAVIA add MQB key non-keyless success! With autel im508 and X200
Aftermarket MQB key used.
Backed up EEPROM then started key learning, generate dealer key success in a few secs, Learn key success and remote synched automatically!
Easy job. 15 mins with cutting.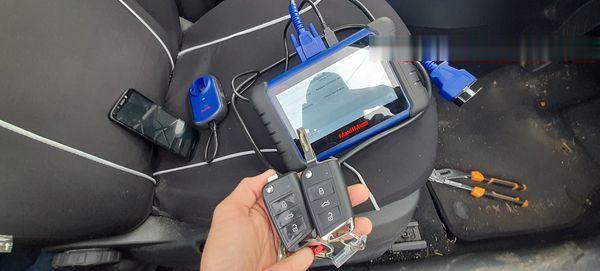 Range Rover Sport 2009, add key (aftermarket) with im508, 1-minute job. Both remotes worked, no issues.
2014 range rover sport keyless. add key
2 mins job. Ignition off, autel turns ignition on itself. Confirm this then click button of new remote a few times and it matches.
10 mins all in with cutting. Easy
2001 CLK320 US IM508+XP400 was able to add the key to start but new remote did not work neither did old remote was working prior to me adding key. Password Calculation took 45 mins. 2 keys added and both remote did not work but started car.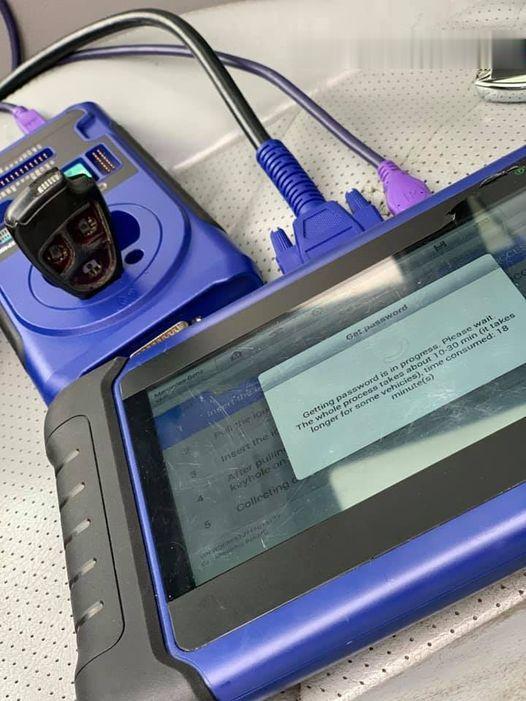 2 jaguar XF keys added today with im508
Mercedes W210 AKL success 20 min. password – IM508 & Gbox2 & HP-400 pro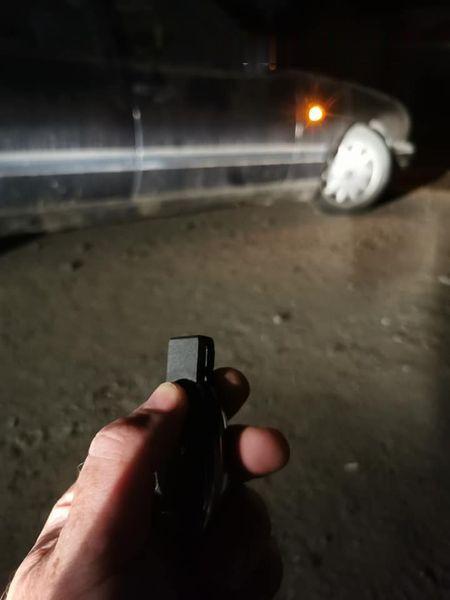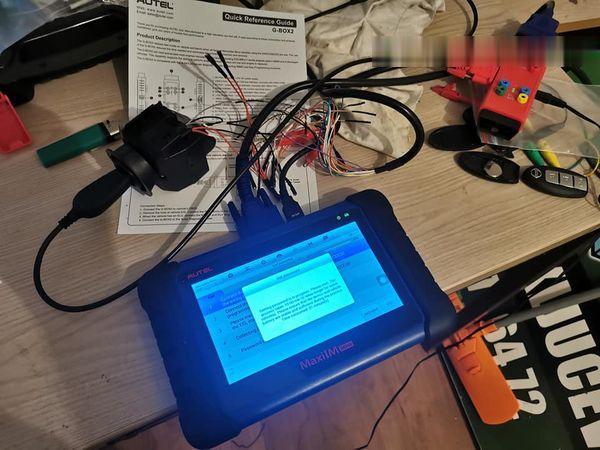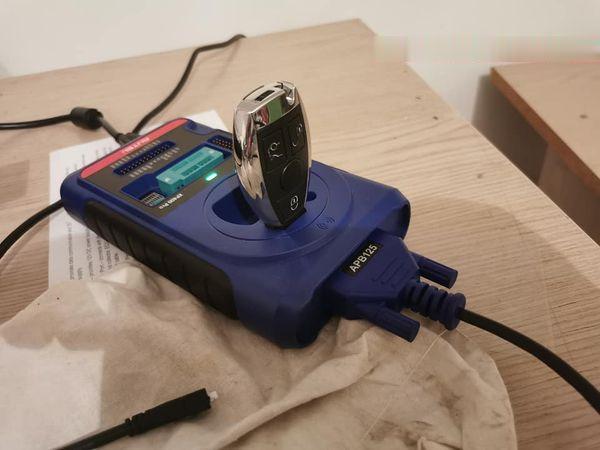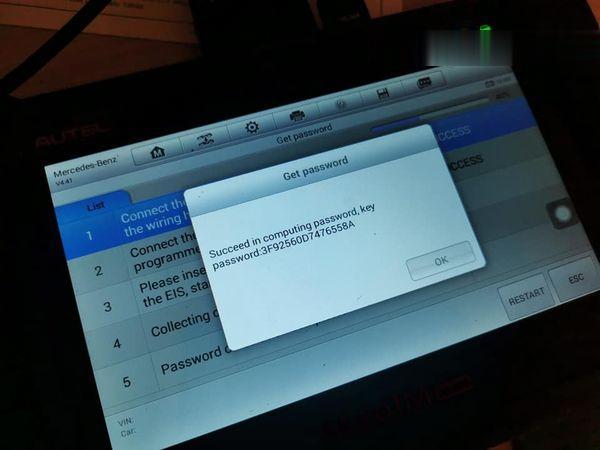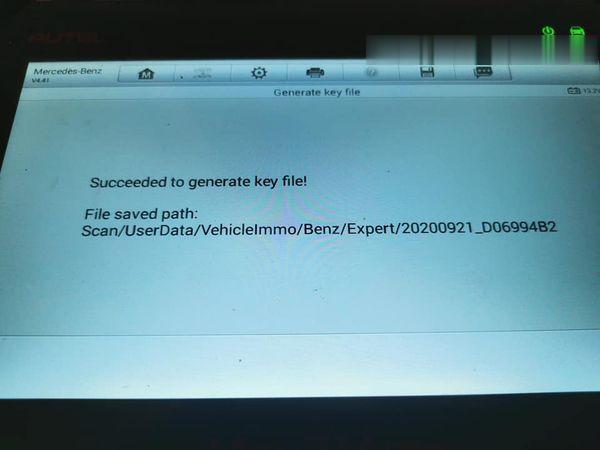 All keys lost for Hyundai i40 Madagascar with im508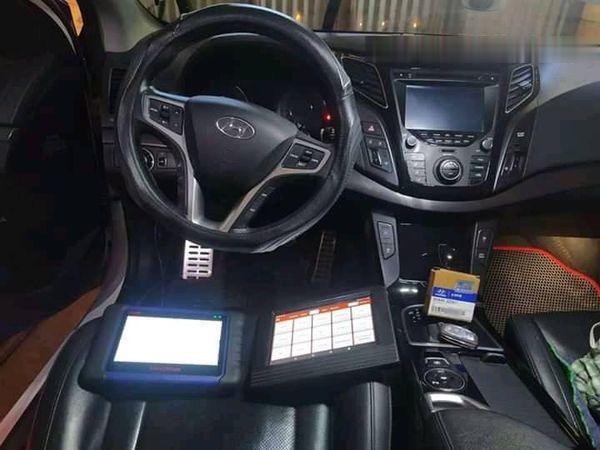 Basic Autell Im508 reviews: Renault Laguna 2 PH1 2002 – add key
Password read by itself
Aftermarket key
Internet connection
Renault Mégane 2010
All keys lost
Aftermarket smart key
Need to be connected to the internet
Im508 + internet connection
2004 Vauxhall Tigra with Im508. Read pin perfect. add remote success. xhorse wired remote used. Autel wouldnt program xhorse superchip generated as ID40 but did program an orignal opel ID40 chip so used that instead
the second car failed To add key to immo on Vectra C 2005 read pin ok. Clear keys. Add orig key back fine. says key matched for the new one but didn't match. Xhorse wireless remote used generated as. id46 pcf7946. Which matched exactly to the orignal key.
Bmw 3series 2012 fem
Issue with remote & proxy not working
So deleted key from slot 3
And added new key
Both keys now working
Proxy and remote
All via obd im508
Obviously, car has had fem. unlocked previously
Otherwise its on bench job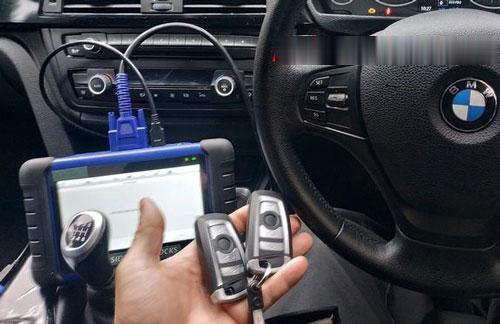 Add key for Mercedes Viano 2006 with IM508 and XP400
20 minutes for read PIN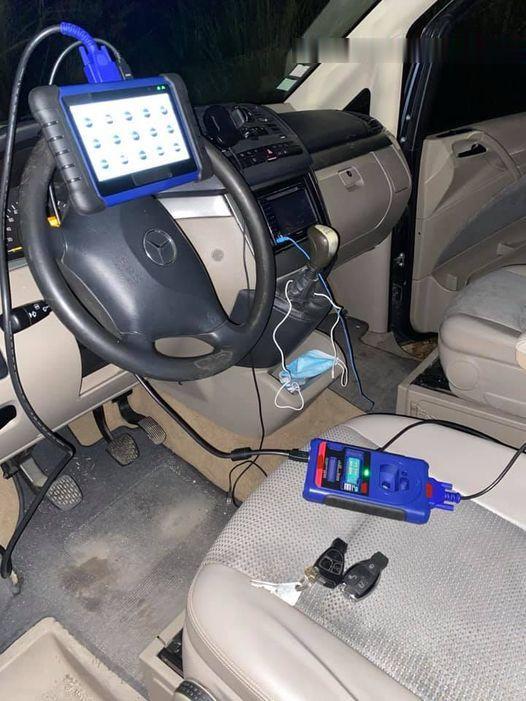 Mercedes C 220 2014
spare key
im508+xp400pro
password in 4 min
all done via OBD
Skoda Fabia 2015 MQB
Read immo, make dealer key, learn Keys.
5min job.
Standard key blade with only MQB transponder (without remote).
All via obd, using im508+xp400.
2017 Sprinter W906 & 2013 A-Class W176 Add key Success… About 8 mins each for calculation. Im508 + xp400 .
VW Transporter 2008
Add Key on im508 (not used xp200)
Was wondering why I don't have to Precode the Aftermarket Key on xp200/xp400.
After Manual selection (smart failed) I have chosen Learn Key.. Input amount of keys. And turned ignition in order.. Remote programmed manually. \
2009 seat Leon
All keys lost
All via OBD
With network connection
Im508 and xp400
Leon Aute Im608
But the way, If you are looking forward to an Autel IM608Pro, In addition to the standard IM608 function, the IM608 PRO has an upgraded XP400 key programmer and better stability for MB key programming.