Iprog+ Programmer is a very powerfull product with multifunctions, Airbag, carradio, dpf off, ECU, IMMO KEY, MIL TO KM, PINABS, PINCODE SMATRA3, PINCODE SENSOR SPEED LIMIT, ODO Adjust, EEPROM, MCU-Atmel, Fujutsu, Microchip, Motorola, Motorola912EN, NECV850, BLR, CAN, CRC_Cript, ibutton, sd_unlocker, test.
Iprog+ Programmer Iprog Pro Programmer 2020 latest version Software free download and Use Guide
1. iProg+ programmer V69 software download:
https://mega.nz/#!OthkiCpS!I23AKlmabO6U-tUDLYc2W8H4YvM71EhvpnRac-w9SC4
2. iProg+ programmer V76 software download:
https://mega.nz/#!n4w31SoL!fJzCIXF-E-8Zxgqjwn_Hi6DigBL88H0B_-1iNMU5rc0
3. iProg+ programmer V77 software download:
https://mega.nz/#!lUEUAQrY!6J6hLJYzOX4zQvrxXAgsKZOq4gGGE5CZF5A5oDGw3GE
backup download link:
https://mega.nz/#!9BVwECaB!cC1Os05isOsKH0KmjzeWb5arX5O5-kHo_NxSmvNiFPo
4. iProg+ programmer V80 software download:
https://mega.nz/#!KXAVjQzL!kYwP-jMWi4sjbQ8a1BWYu828sDRsByXHtPjxjLz_S0s
5. iProg+ programmer V82 software download:
https://mega.nz/#!D041iCbB!i2UTbHSZT8pRJagwQWKhwydsRpOzEKhak1G2pNhm2JUV82
download from yandex: https://yadi.sk/d/HPwal09iDK5s1A
6. iProg+ Programmer V83 Software Download:
https://mega.nz/#!fhBUwAQQ!aYYnsMUJaCuT9urmVnk1-NOsHZp243TLZCrD6k7vh9M
7. iProg+ Programmer V84 Software Download:
https://yadi.sk/d/G82VJnqJTEoaIw
8. iProg+ Programmer V85 Software Download:
https://share.weiyun.com/puRcPZ6G password: oipqga
Language: English, Russian
Operating system: WinXP, Win7, Win8
Functions: airbag, dashboard, car radio, ecu, eeprom, immo, mcu and special functions
How to Install iprog pro v85 driver and software on windows 7?
Main steps:
Step 1: Unzip the iprog V85 folder to local C disk (takes about 1 min)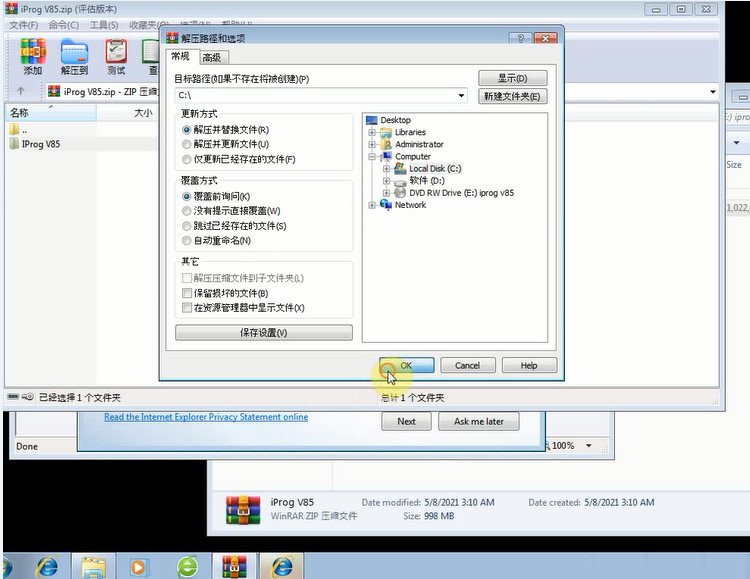 Step 2: Install iprog driver software
Right click "Computer" and select "Manage"
Go to Computer Management interface
Select "Device Manager"-> "Other devices"-> right click "iProg universal programmer"-> Update Driver Software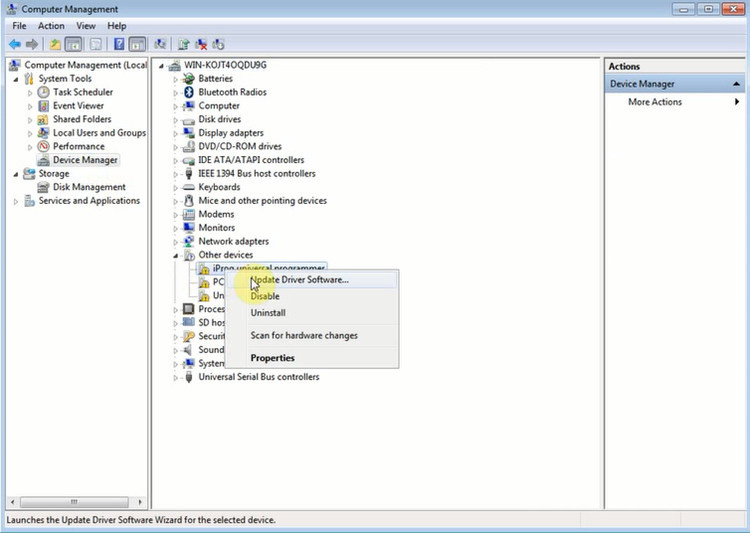 Select "Browse my computer for driver software"
Search for the driver software in Local disk (C:)/ IProg V85/IPROG Driver/iprog_win2k-win7_x86-x64_version2
Click "OK"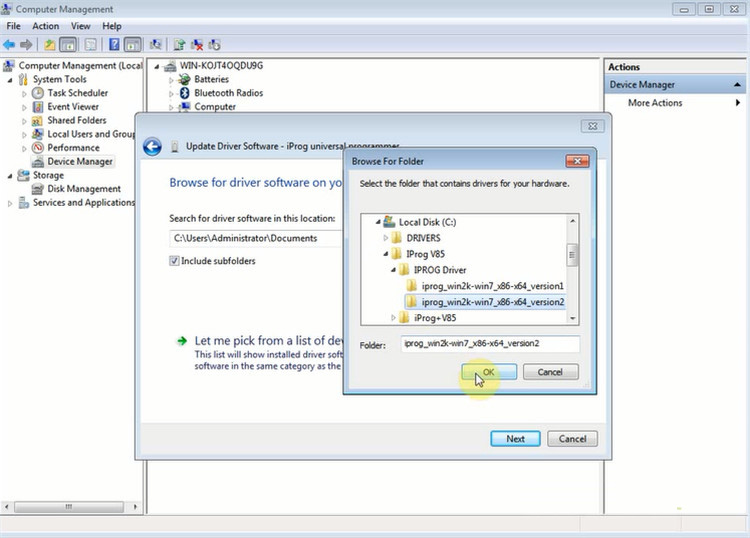 Then click "Install this driver software anyway"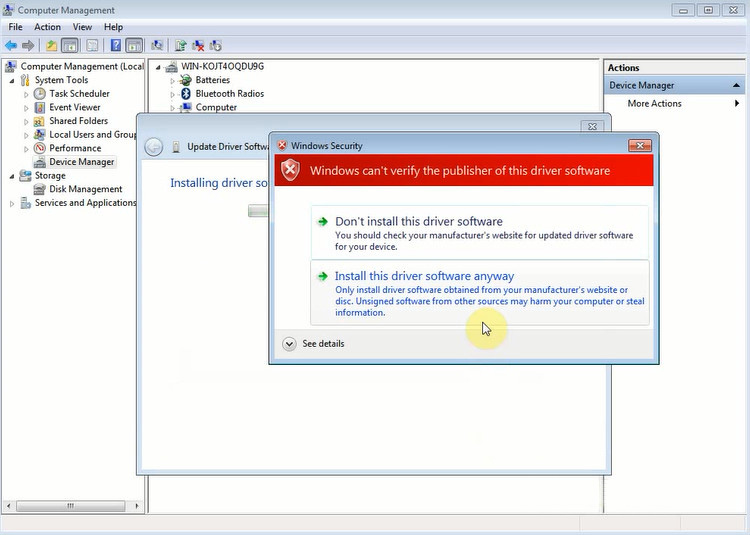 When the driver software has been installed successfully, you can see the iProg+ universal programmer (COM4) appears on the screen.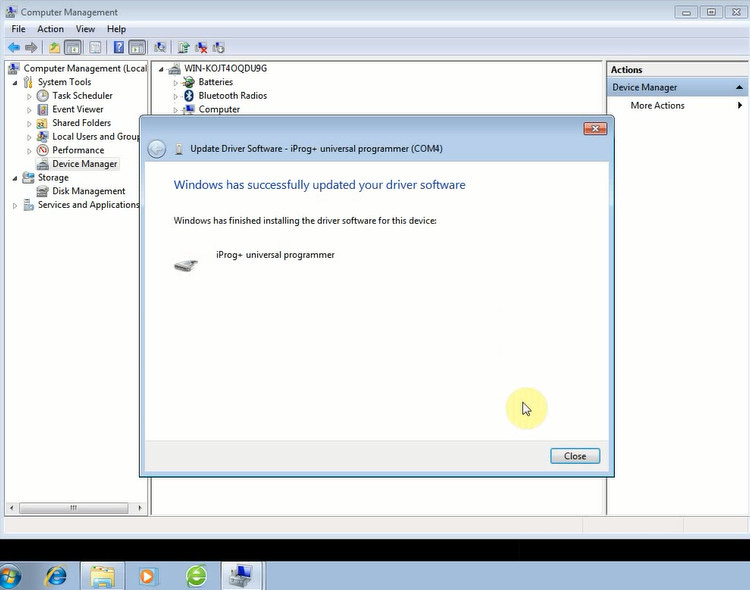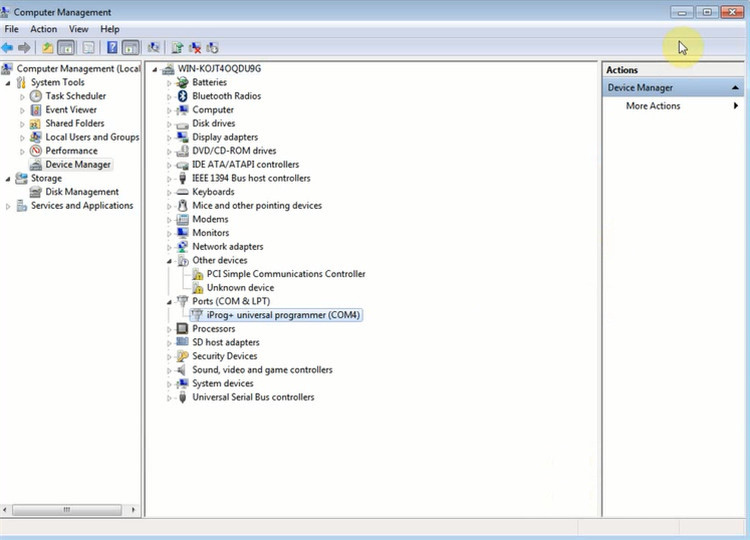 Step 3: Run iProgProV85 software
Go to Local C disk/iProg V85/ iProg+V85
Send "iProgProV85" application to the desktop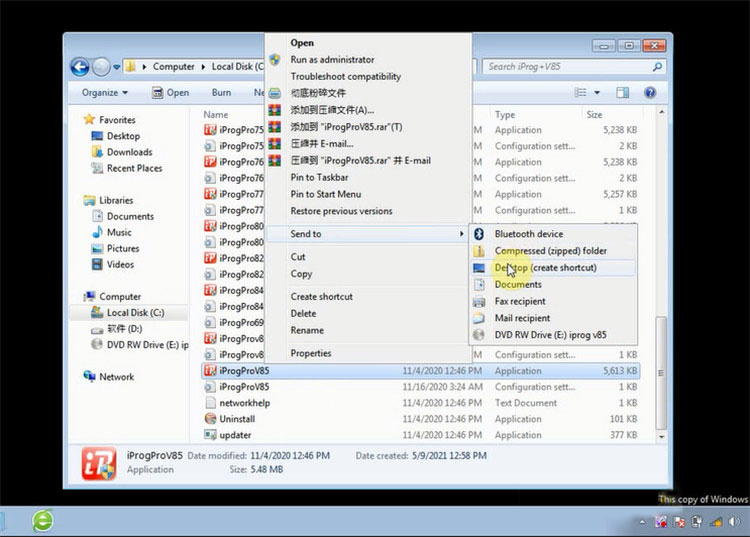 iProg Pro V85 software is ready to use, then you can do any function supported.
e.g. read MB_ir IR_v2
Read key version, info, etc. successfully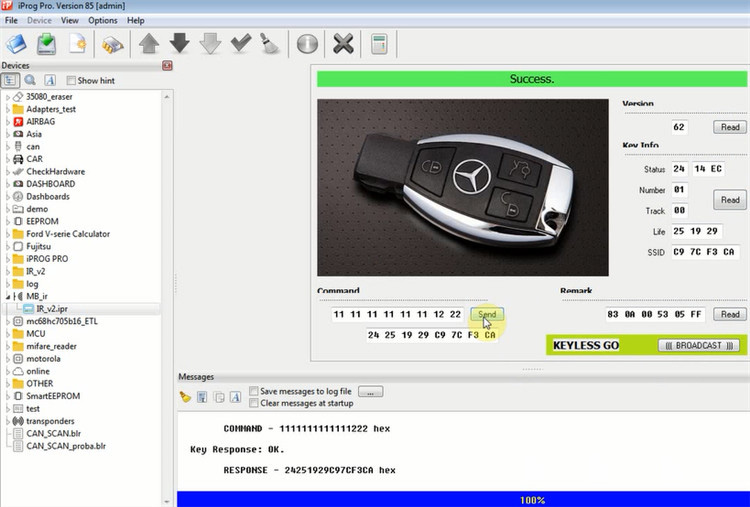 Done!